German vaulters visit Malawi

Vaulting is often a sport of passion. So far all the people I have met who have anything to do with Vaulting are passionate about what they do and their involvement. This year we have had visits from 3 German lasses who have come to be part of the development of vaulting in Malawi. Anja Traub came in September.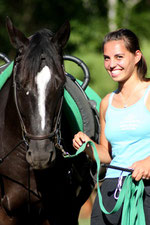 Sandra Sauer trains vaulting horses and a team in Germany. She stayed with us for 8 weeks and got a flavour of Malawi hospitality. She enjoyed working with the horses and trying out the possibility of new ones.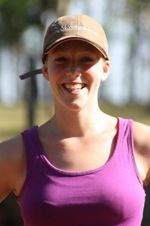 Alina Atzler, one of Germany's premier vaulters also visited us in November. She is a friend of Holger Janssen who visited Malawi in 2007. She brought a wealth of experience and a sunny smile!
Alina choreographed a show, which we put on at Limbe Country club for the public. She also treated us to a performance of her own freestyle on Dekador.
Training sessions were always such fun and she certainly won the hearts of our kids.
In between training sessions we took the girls on trips around Malawi.