Thank you!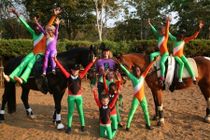 We want to say "thank you" to all our sponsors and supporters!
With your help we were able to achieve so much...
Our sponsors and supporters
Multichoice Malawi
Malawi Equestrian Federation
Holger Janssen, RheinlandPfalz/Germany
Anna Werling, Mainz/ Germany

Alex Dietrich, Mainz/ Germany

Alina Atzler, Hamburg/ Germany

Iris Lindenlaub, Wedemark/ Germany
Anja Traub, Germany
Katharina Nobauer
Sandra Sauer, Großsachsen / Germany
Rainer Hilbt, Münster/ Germany
and many friends from all over the world who have encouraged us, sponsored us and supported us in different ways.