These Vaulters from all over the world visited the Malawi Vaulting Team!!!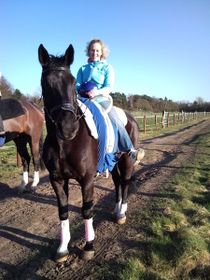 "In November 2008 I visited the Malawi Vaulting Team. The time I spent in Malawi was definitely one of the greatest experiences in my life. The kids, the country, the Malawian people and culture impressed me so much. I knew everything would be very different from Germany, but it was interesting that the spirit of vaulting is the same all over the world. The kids were such fun and I could see that this sport had affected their lives in a positive way. It was very special for me that I was able to be a part of this vaulting team, to see smiley faces when they learned new exercises or just realised what they could achieve if encouraged and challenged. But not only vaulting had a sustained an affect on me. Karen gave me the possibility to get unique impressions of this country. Especially the beauty of the nature and meetings with very special people, let me summarize - this trip holds a special place in my mind..."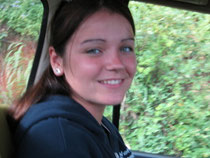 The Pegasus vaulters raised money to bring AGATA PEKALA to Malawi in February 2006.  Agata visited for 5 days and helped us begin the development of vaulting in Malawi to enable us to take part in our first Inter Africa Cup in South Africa.  She will always hold a special place in our hearts.  You can read more about this on www.vaulting4Africa.piczo.com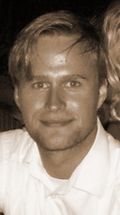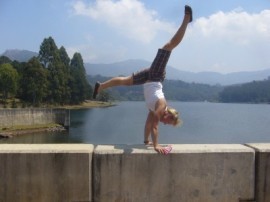 In early September I got a call from Anja Traub of Germany, who was visiting South Africa, wandering if she could visit us in Malawi! Never one to turn down a visitor, I was delighted that I might have an experienced vaulter to help me with our horses and to show the kids some new moves and as always with vaulting – have a great deal of fun!
There were many days of fun and laughter. Anja always had a smile on her face and was always positive and encouraging, particularly when we worried about how Dekador would tolerate certain things!
Vaulters in Malawi would like to Anja. Your smile is always with us, thank you for visiting us and becoming part of the development of Vaulting for Malawi. We hope that you will hold happy memories too.