News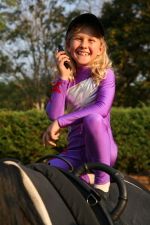 August 2009: We hope to go to the Inter Africa Cup in Swaziland
August 2009:  We went to IAC Swaziland and came 3rd!!  Tawina came 1st over all E grade and Kate came 1st in U10 E grade.  We had a fantastic time and love Swaziland.  Thanks to all who supported us and enabled us to get there!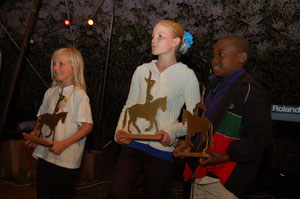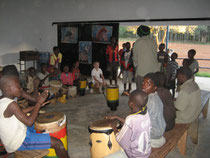 June 2010
Our Resource Centre is up and being used.  This term we have been doing drumming and traditional dancing lessons with Ben Makhamba whilst our horse Dekador has been resting.  Sadly he has ringbone so can no longer be used.
September 2010 - Harry Potter, can he make magic for us?  Will he be our new canter horse?
November 2010 - Marie Fernau visits us.